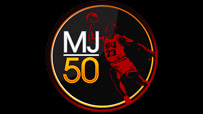 Here are a few of my favorite reads over the past week or so.
Please don't read anything into the order they appear.
I simply liked these posts and wanted to pass them onto you.
Tyler is great writer and leader. He understands how to get his point across without beating you up with words.
Read more from him here: www.tylersollie.com
This one is from Angela Hagebusch. She is our Children's Pastor at NWLife. She is also a budding children's author (her second book comes out in March).
Read more from Angela here: www.angelahagebusch.com
My Lips Will Speak It, Even If My Heart Still Doubts
This post is from Shelley Seeley. I love the honesty in her voice. Shelley and her husband Shawn are key members of our team at NWLife.
Read more from her here: www.shelleyseeley.com
Michael Jordan Has Not Left the Building
This long form article is fantastic. It's great for sports fans or those wanting to understand any of us raised in the 80's and 90's when Jordan was the king of all things sports.
Basketball Shorts Under His Wedding Tux
This final post is from my pastor, Brian Dolleman. His website is a daily read for leaders everywhere. This post is both funny and poignant.
Read more from Brian here: www.northwestleader.com
Happy reading.